AI with and for the business
Octal supports companies who want to integrate AI technologies in their processes. In order to create innovative solutions, we combine the domain knowledge of our clients with our expertise in machine learning tools and algorithms.
We focus only on Use Cases that bring an important added value with few investment. This approach facilitates the acceptance of AI in the organization and therefore sets the basis for cost-intensive long-term strategies: creation of an internal team, integration of products etc.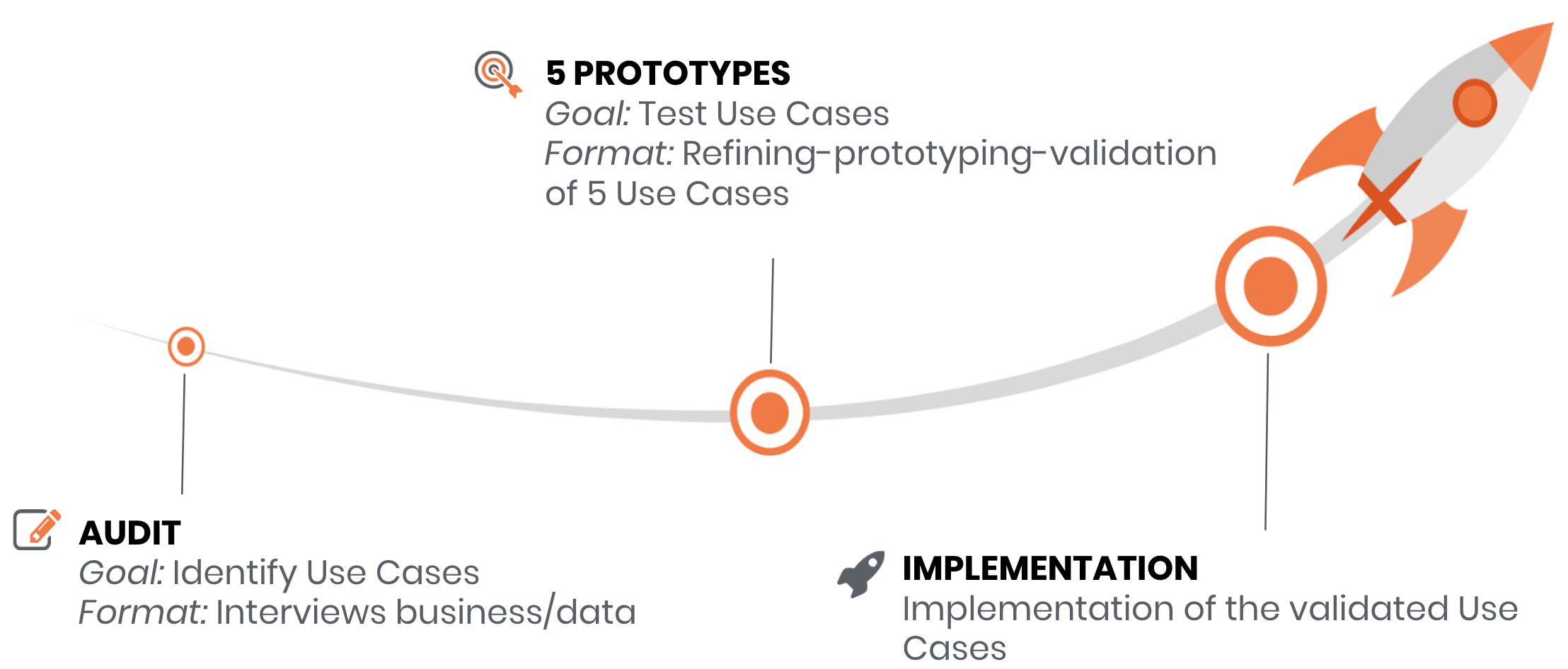 We have developed an iterative methodology focused on the evaluation of the added value generated by our algorithms. After having identified possible use cases in collaboration with the domain experts, we prototype each of them in a short amount of time (around one month). This prototyping phase is divided into two weeks development and two weeks tests in real conditions.
This enable us to calculate after four weeks:
      – a baseline for the performance of the algorithm
      – a business model for the production deployment
The prototyping of several use cases allows our clients to focus on the problems with the most impact and therefore to limit the risks.
In a third phase, we support our clients for the implementation of the algorithm and the continuous improvement of its performance. We do not prototype to generate a "wow-effect" but to set the bases for the deployment. For that reason, we offer our clients the prototypes that we deploy into production with them and share then the added value. This performance-based compensation model shows that at the core of our company lies an obsession of having relevant outcomes for the business.